Rigid Box (Box for Car Key Case) RB03
17.12.2021
---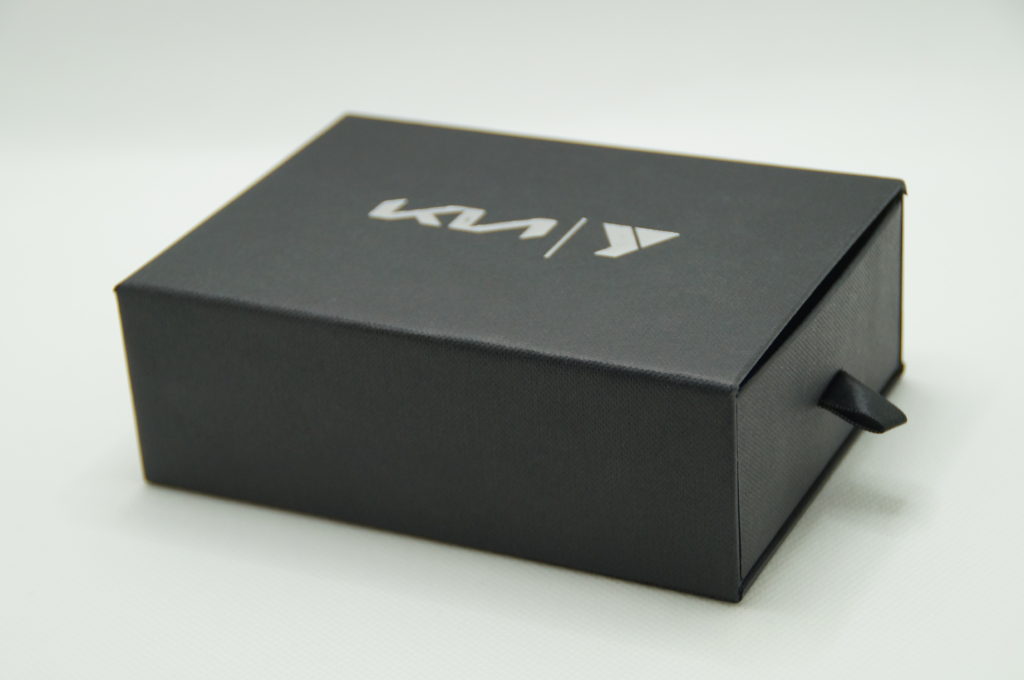 Rigid Box (With a drawer)
This box is simply made. Using embossed special designed paper.
Internal tray uses a black EVA as a cushion, matching with a black ribbon and accentuate the logo with silver foil.
Although, this is a small number of production but does not cost much because no printing and no plastic film coating is added.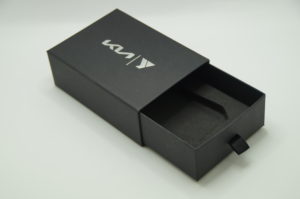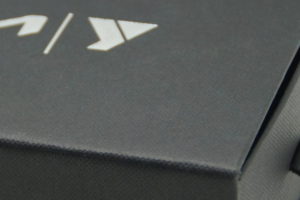 Contact Us