Simple but Elegant Paper Bags
17.12.2021
---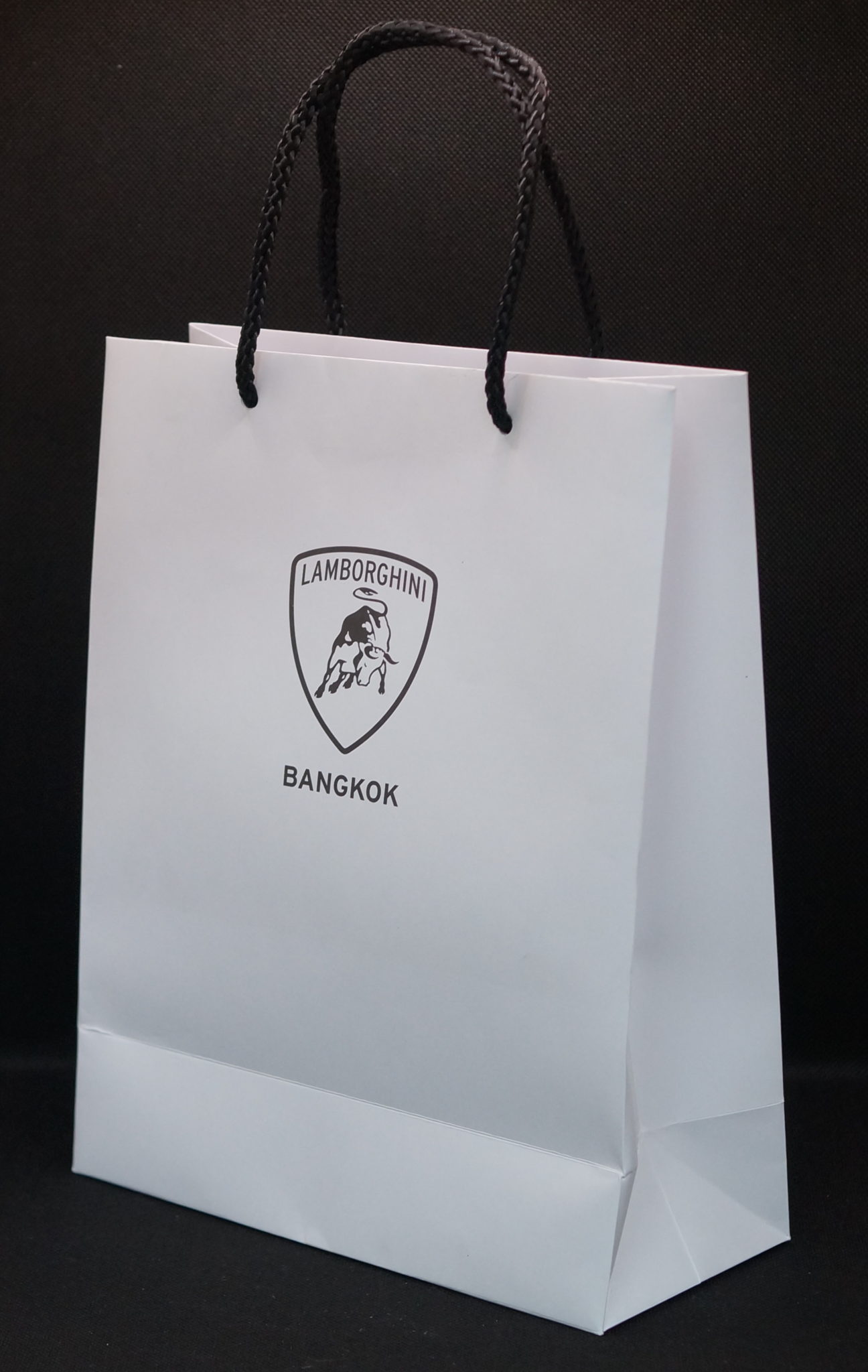 Luxurious Paper Bags
This is a paper bag used as a gift for Lamborghini customers, using a special luxury paper of Thailand which is "Whitest" among all white papers are environmentally conscious, so they do not cover the film. But it makes it look more chic and premium.
The concerns of manufacturing in China accelerates the production to move to South East Asia
Many of our customers produce this kind of paper bags mainly in China.
However, the rising cost of raw materials, transportation, and labour gradually move the production to be made in South East Asia.
Other than that, there are redundant long special holidays causing the delay of expected delivery.
So, it is predicted that the manufacturing base will be moved to South East Asia very soon.
Flexible Selection of Manufacturing Base
Our company mainly operates in Thailand and cooperates with packaging factories in our neighbouring country. So, we can choose the country of production flexibly.
Our strength is tochoose the most suitable country for production for"Place" "Time""Situation"
For companies that is relying on production in China, kindly consider this opportunity once.
Contact Us